In total the mineral resource estimate has been increased by 44% to 20.1 Mio t of spodumene ore at 1.04% Li2O content. The LCE inventory is now at 517,000 t. It is now the largest spodumene resource in Europe (Please note, that there are other resources from less competitive lithium minerals with a higher resource estimate).
More than 25% is now classified in the Measured category. Because this statement is only based on three out of at least eight pegmatite deposits within the tenement of Mina do Barroso, there is a significant update potential.
In addition, Savannah acquired a purchase option of three new blocks from mining company Aldeia in direct neighbourhood of the mine, which provides further resource upside and could help to optimise the layout of the future mine development.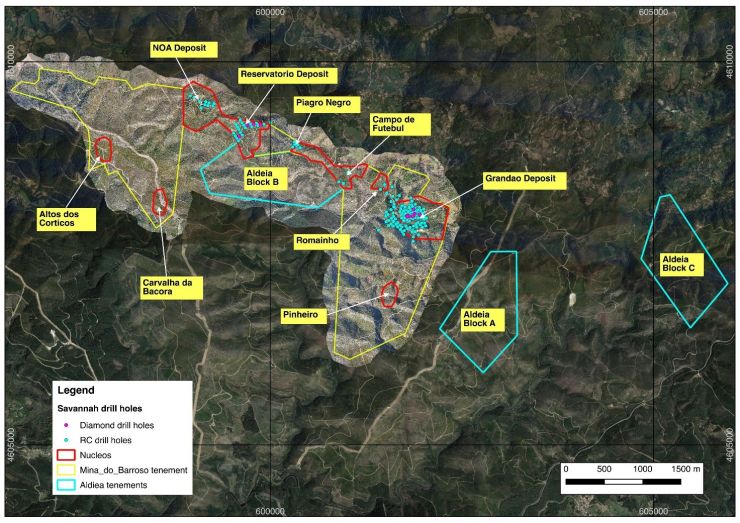 Here is the resource statement based on a 0.5% Li2O cut-off grade.